Celebrating 60 years of veterinary nursing
Around 100 people gathered at the Oxford University Museum of Natural History on August 19 to mark 60 years of veterinary nursing.
The belated celebration by the Royal College of Veterinary Surgeons marked the 2021 Diamond Jubilee of the first RCVS-approved training course for registered animal auxiliary nurses (RANAs), as they were then known.
Co-hosted by Matthew Rendle, Chair of the RCVS Veterinary Nurses Council, and Julie Dugmore ,the night included the first screening of new video giving an overview of the profession's history from 1961 to the present day.
Julie Dugmore told attendees about her own career as a veterinary nurse and how it has reflected the development of the profession itself.
She said: "In the nine years since I took this role, we have seen a new Royal Charter recognise veterinary nurses as a fully regulated profession, with associate membership of the RCVS and a statutory register. I've seen the formation of the VN Futures project which involved holding dozens of meetings with members of the profession to discuss the challenges facing veterinary nurses, what solutions can be found, and how we can better take hold of our destinies in areas such as career development, maximising our potential and developing our leadership skills.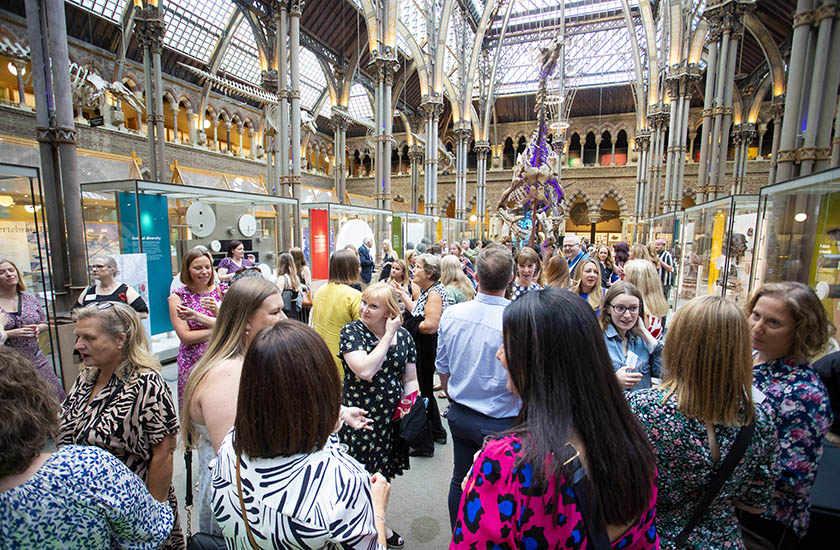 "The first phase of the VN Futures Action Plan has produced some very tangible outputs – the development and rollout of the new Certificates in Advanced Veterinary Nursing allowing greater choice and flexibility in both clinical and non-clinical advanced qualifications, the SUPERB poster and a series of case studies to help both vets and VNs navigate the tricky topic of delegation along with mental health awareness and resilience training via the Mind Matters Initiative.
"We're here with a proud past behind us, but this is not a case of remembering the good old days because, notwithstanding some challenges, we also have a great future. Even in the short-term we have some amazing developments coming up such as a new clinical supervisor support course via the RCVS Academy, the development of an Advanced Veterinary Nurse Practitioner status to complement the Certificate, as well as the development of a greater support package for newly-registered VNs."
Matthew Rendle also spoke about his hopes for the future of the profession, reflecting on his own 30 year career, adding: "Kindness is key for the future of our profession: kindness to our patients, our clients and ourselves. Kindness often trumps ability and knowledge.
"We tend to all continue to gain ability and knowledge the longer we work in any area of veterinary nursing, not just clinical. However, we can completely alter a colleague's day, month, year, or even career just with some kind words or support.
Photographs of the Diamond Jubilee Evening can be downloaded from the RCVS Flickr page.