RCVS interviews help tell black vets' stories
The RCVS have put together a series of video interviews with some of the next generation of veterinary professionals, as part of the RCVS Black History Month activities this October.
The conversations feature black and mixed heritage newly-qualified and student vets and veterinary nurses, talking about what inspired them to join the veterinary profession and how they got to where they are today.
They also give  an insight into the career advice the interviewees received from their school, what steps they took to secure their place to study for their veterinary qualification and when they first decided they wanted to become a vet or vet nurse.
Many of the interviews were carried out by Mandisa Greene, below, RCVS Senior Vice-President, who helped lead the RCVS Black History Month activities last year as the College's first ever black President.
Mandisa explained: "It's important that we demonstrate commitment to diversity and inclusion and have a role in acknowledging and accentuating diverse voices within the professions. Throughout these video interviews I've had the opportunity to speak to some inspiring newly qualified and student veterinary professionals who are all clearly very passionate about supporting animal health and welfare.
"I hope that school children from all backgrounds who watch these videos will get the chance to see how rewarding and enjoyable a veterinary career can be and that they'll be inspired to consider becoming a vet or vet nurse in the future."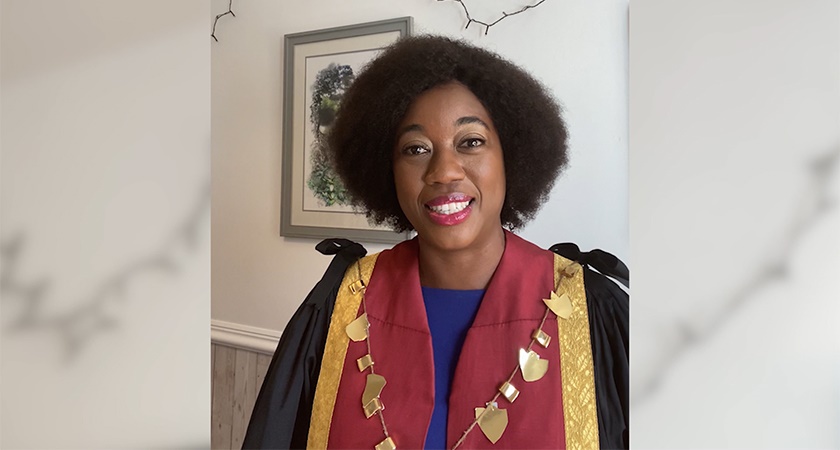 The interviews also feature discussions about the hurdles encountered and overcome and what can be done to address issues around the under-representation of some groups within the profession. The aim of these videos is to help inspire school age children to consider a veterinary career through open and honest conversations with role models who have chosen a vet or vet nursing career.
To help promote the videos and the College's ongoing work on diversity and inclusion, the RCVS has also partnered again this year with the official Black History Month campaign and website which will also be hosting the video series. To find out more, visit the RCVS page on the Black History Month website.
Sign up to our newsletter here >>>> http://eepurl.com/bD5ouH