Warning over parvovirus surge driven by puppy boom
Cases up 82% in first five months of year
Vets have again issued a warning over a deadly and highly infectious virus in dogs following a rise in UK cases.
In the first five months of this year, 60 practices around the UK reported 89 cases of parvovirus – up 82% on the figures for 2020.
The virus attacks the gastrointestinal tract and immune system and spreads from dog to dog by direct or indirect contact with their faeces.
In untreated cases mortality is as high as has 91%
Edward Davies, chairman of the UK clinical board at My Family Vets, said: "Due to the lockdown puppy boom and the whole Covid situation, ensuring preventative health care has been correctly followed for al pets has been a real challenge."
UK vet network My Family Vets said the increase was down to the "lockdown puppy boom" and owners not keeping up with vaccinations.
Stephanie Wilkins nearly lost her cocker spaniel puppy – Cooper – after he contracted the virus just a day after she got him.
She explained: "We thought it was just the new surroundings. But he became really quiet and wouldn't eat and when he started having bad diarrhoea, we knew we had to get him help.
"He was so ill that we were told he probably wouldn't survive, which was horrendous.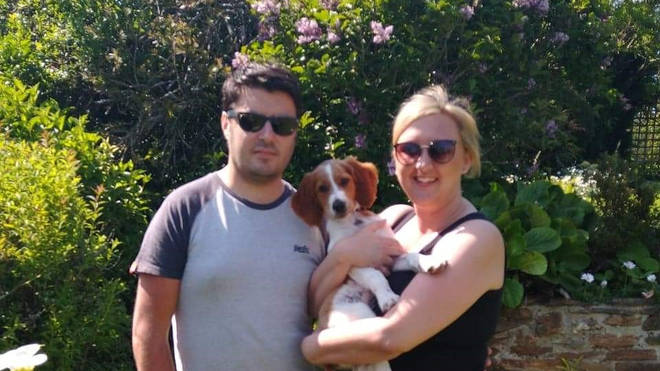 "The vets said they would try everything they could if we wanted, and we just felt we had to give him a chance.
"When I went in to see him, he looked awful, as if he just wanted to die and I didn't want him to suffer. But every time he got really bad and it looked as if every hour might be his last, he would stabilise again."
The People's Dispensary for Sick Animals (PDSA) clinics see around 1,500 cases of parvo every year and erly treatment can include intravenous drips and anti-nausea medication.
What is parvovirus?
Parvovirus attacks cells in a dog's intestines, stopping it from absorbing nutrients
This causes weakness and dehydration
Symptoms includes foul-smelling diarrhoea with blood in it, vomiting, loss of appetite, collapse, depression, fever and sudden death
Dogs and puppies can be vaccinated against parvovirus from the age of six weeks. Boosters are needed.
It is a highly contagious virus that spreads easily through unvaccinated dogs
In May a survey by MSD Animal Health found 28% of dog owners throughout Ireland are behind with routine vaccinations and almost half aware not aware of parvovirus.
Sign up to our newsletter here >>>> http://eepurl.com/bD5ouH